Mission Statement:
Next Gen's mission is to establish a forum for the exclusive benefit of junior, working professionals in the fund finance industry ranging from entry level positions to Vice Presidents and Senior Associates. This collective of bankers, private market professionals, lawyers and others related to the fund finance industry, will gather to share market insights and benefit from educational, networking, and mentorship opportunities in an engaging atmosphere.
Next Gen, established in 2018, will continue to host events in London and New York City. Events will include educational seminars, networking socials, and industry panels, which will be collectively aimed at achieving Next Gen's goal of developing the junior professionals to be future leaders of the industry.
Upcoming Next Gen event:"NAVigating Fund Finance Facilities"
When: Thursday, 2 May 2019

Time: 17:00 – 19:30
17:00 –  Registration
17:15 – Welcome Remarks
17:20 – Interviews
18:15-19:30 –  Drinks, Nibbles & Networking
Where: Vinson & Elkins LLP
20 Fenchurch Street, 24th Floor
London, EC3M 3BY
Please note there is an 80 person capacity. Please RSVP here to request a spot!
Our speakers will discuss the following questions:
-How the bank/fund makes/uses NAV facilities e.g. which clients, deals, sectors, assets?
-Credit considerations – what does the bank take into account?
-Fund parameters and returns – what are the fund's key considerations?
-Borrowing base calculations – how does the bank/fund calculate/monitor the borrowing base?
-Documentation – what are the bank's/fund's specific preferences and challenges?
-Other documentary features e.g. hybrid facilities
-How the NAV facility market differs from the subscription/capital call/bridge facility market
-Outlook (including changes and challenges) for the NAV facility and fund finance markets generally
-Q&A
Our Speakers: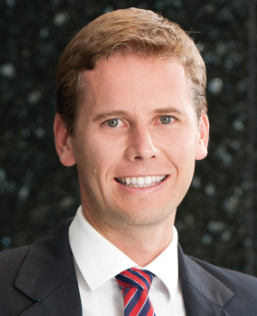 Our Moderator:

Want to join the Next Gen committee or help with an event? Please get into contact with your regional representative
Europe: Billal Malik and Rob McClean
https://uk.linkedin.com/in/muhammad-billal-malik-caia-4a849321
https://www.linkedin.com/in/rob-mcclean-a7800574
The inaugural New York event was held on February 21, 2019. More events coming soon!